Kemon - 20 Vol. Oxidant in Cream Nayo 25 ml
In Stock
Tax included
Delivery: 1 to 3 weeks
Revealing Cream Nayo 25 ml. Without ammonia or PPD. NaYoActivators: peroxidedeveloped exclusivelyfor usewithNAYOPPDFreeColor.      
characteristics
Nayo

Activator

Cream 20 volumes.  
No ammonia

and

 

PPD

free.
NaYo

Activators

:

peroxide

developed exclusively

for use

with

NAYO

PPD

Free

Color.

     
The Activating Cream in 25 ml envelopes

is designed to offer a highly personalized service.

Allowing a practical and fast mix without the need for any other utensil or scale.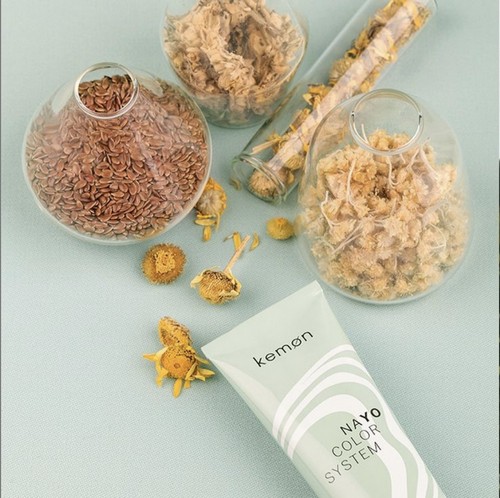 Yo Color System is a cosmetic treatment that meets the different demands of colored hair at roots, middles and ends.
It guarantees extraordinarily intense, brilliant and long-lasting results. 100% gray coverage.
PPD free, ammonia free and fragrance free.
Articles for hairdressers Kemon. Products for hair care available in the best beauty salons and hairdressing salons.
I Color System is the system of coloration yogurt-based, no ammonia and no PPD, enriched with ingredients from organic certified. Distinctive, formula delicate and safe results.
Actyva is the subtle line between science and nature, offers a Shampoo without SLS & SLES for the care of the scalp, hair and the environment.
Liding Care is a line of treatment is quick and effective,designed specifically for those who deseanresultados safe, reliable and immediate, with quick and easy methods of application and use.
For a complete application, mix the 3 sachets of oxidant cream with the entire content of the tube of NaYo coloring cream.
Proportions
1: 1.5 with all color families. Exposure time: 35 minutes.
1: 2 only with super lighteners. Exposure time: 50 minutes.
Choice of Oxidizing Cream
Use Nayo Cream Activator:
10 volumes to darken or lighten up to 1 tone.
20 volumes for maximum gray coverage and to lighten up to 2 shades.
30 volumes to cover gray hair and to lighten up to 3 tones.
40 volumes to obtain the maximum coverage of gray hair and to lighten up to 4 tones and with a 1: 2 mix with super lighteners to achieve maximum lightening (4/5 tones).