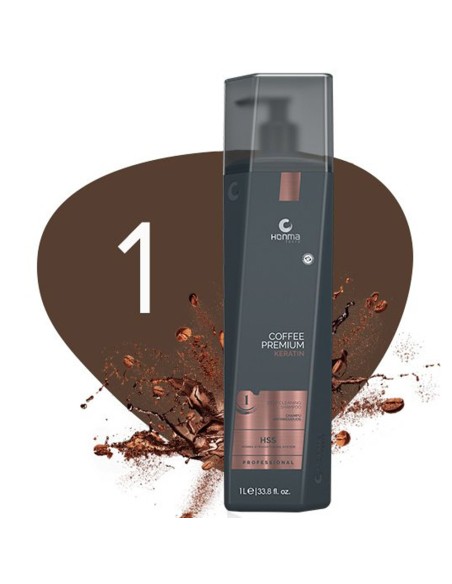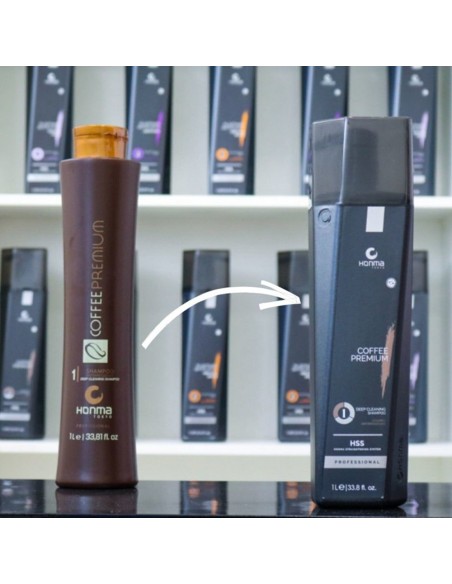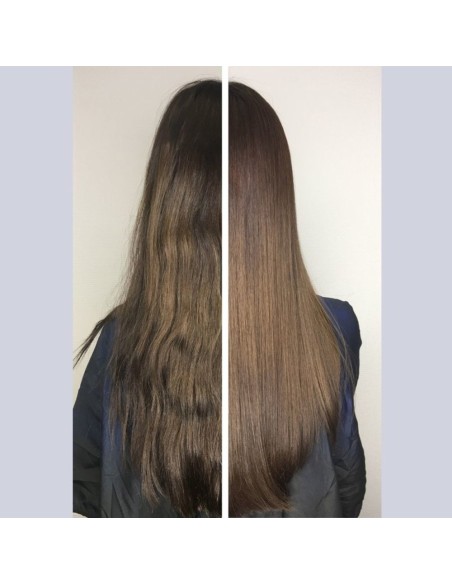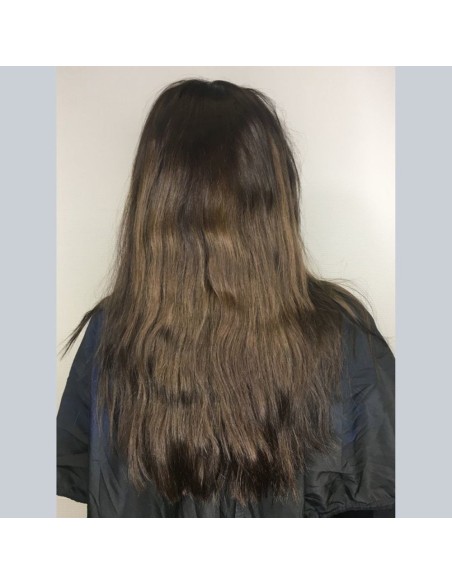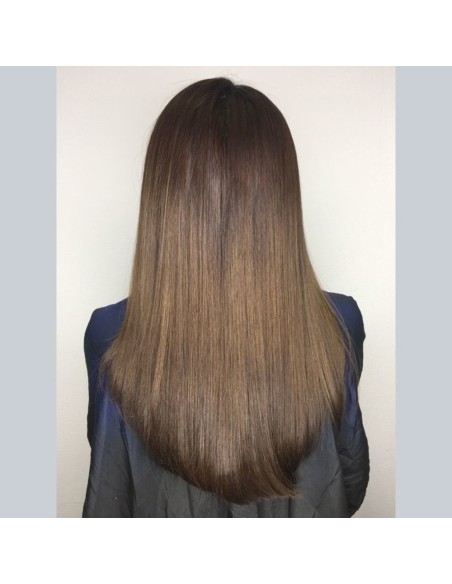 Honma Tokyo - Keratina Coffee Premium All Liss Treatment (Step 1)
The Honma Tokyo treatment is indicated for those people who have curly and/ or frizzy hair and want it smooth and tamable. Includes: Anti Residue Shampoo (Step 1).
Proceeds
Coffee Premium All Liss is a hair straightening treatment, rich in proteins and amino acids, which provides natural properties to our hair.
It has in its unique formulation a perfect combination of cysteine, glycolic coffee extract, cationic polymers and blend of amino acids that act from the cortex to the cuticle, that is, from the inside out.
It supports any chemical work, adding reconstruction, hydration, elasticity and creating a flexible protective film.
It provides a more uniform surface and  bestows more weight, shine and natural movement.
It eliminates 100% of the frizz and provides a 90% smooth effect, as it contains a rich formula of Concentrated Hydrolyzed Keratin, Amino Acids and Vitamins.
Smooth hair remains unchanged with moisture, docile and very shiny, getting stronger and hydrated for four months or more.
The application takes approximately 2 hours and the application process is simple and does not damage the hair, being compatible with chemically treated hair, especially if they are damaged by dyes, wicks, irons, etc.
This honma Tokyo treatment differs from others in that it is much healthier, does not include formaldehyde in its composition, does not generate fumes and is faster, which allows its use in pregnant women and from 10 years of age.
It is valid for all hair types, and achieves a straightening of between 80% and 100%.
With an average duration of between 3 and 4 months.
Active Ingredients
Glycolic coffee extract: provides a thermoprotective layer in the strand, is also an antioxidant by nature and brings softness and shine to the hair.
Amino acid blend: it is a set of nutrients and minerals that acts at the level of the cortex, providing hair rejuvenation.
Cationic polymers: align the capillary strand reducing volume. They fulfill the anti-static and conditioning function, thanks to the positive charges that adhere to the hair.
3 Steps
The Premium Coffee Anti Residue Shampoo has an exclusive and multifunctional formula, made with revitalizing active ingredients that cleanse, strengthen and treat the strands deeply, preparing them for the application of the Intense Restorer and at the same time leaving them soft and shiny.
The Intense Restorer, is an alignment system of smooth effect, rich in proteins and amino acids. In its formula it has a perfect combination of coffee glycolic extract, Luna Matrix and cationic polymers that act intensely on the strands reducing porosity, creating a flexible protective film, providing body and balance, and a more uniform and aligned surface, also leaves the hair hydrated, soft and with intense shine.
The Ultra Shine Mask is a moisturizer made with Luna Matrix and Glycolic Coffee Extract that act intensely on the strands, leaving the hair soft, hydrated and shiny.