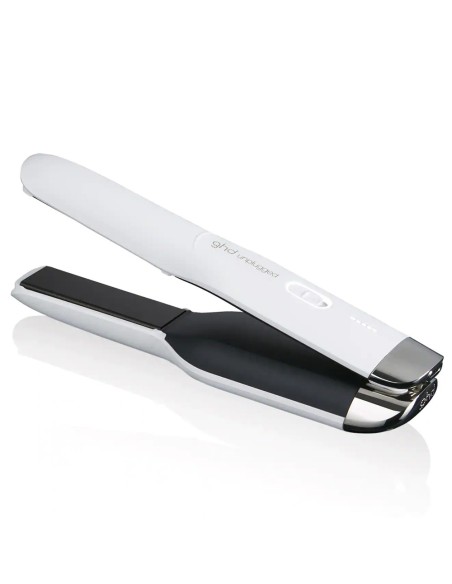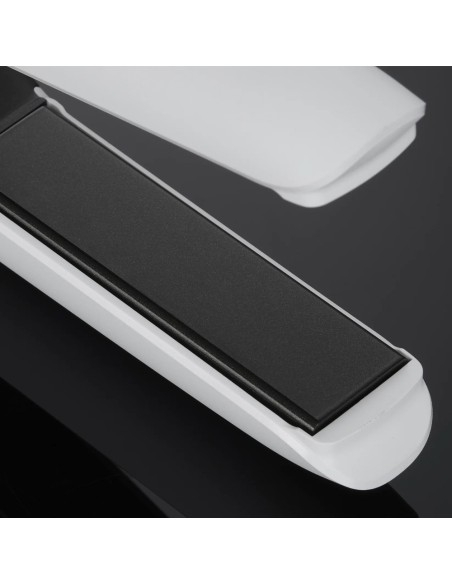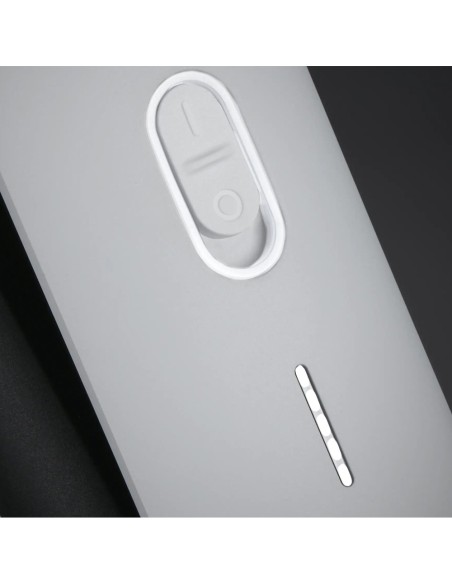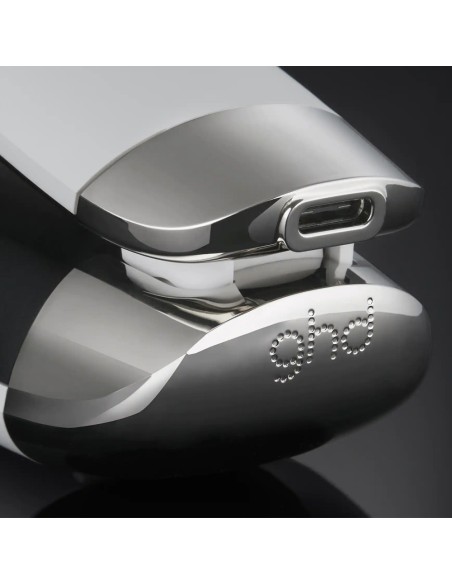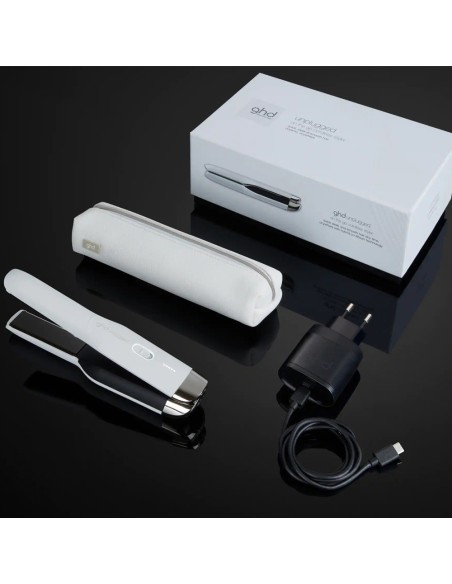 ghd - Plancha de Pelo Unplugged Blanca
In Stock
Tax included
Delivery: 1 to 3 weeks
Discover ghd unplugged, the first travel hair straightener from ghd with which you can transform your look anywhere.
Transform your look whenever you want, wherever you want
Get impeccable hair in a few passes after the gym, make the last touch before getting out of the car or ensure a good hair day anywhere in the world with the ghd unplugged styler, a powerful and compact cordless hair straightener that you can take with you.
It integrates advanced Dual-zone technology with ceramic heaters that monitor the temperature through its ultra-gloss coatedplates to provide an optimal combing temperature of 185ºC from roots to tips and 65% more brightness.
This cordless hair straightener ensures professional, polished and shiny results without extreme heat, with performance identical to that achieved with wired ghd stylers.
Whether you want to do a quick touch up after getting off the plane or if you want to shape waves quickly, ghd unplugged gives you the freedom you need.
Maintain an impeccable look wherever you go with ghd unplugged.
Hybrid Co-Lithium technology and long battery life
It incorporates the innovative Hybrid Co-Lithium technology and an advanced long-lasting Lithium-Ion battery that fully charges in 2 hours for an autonomy of 20 minutes of continuous combing.
ghd unplugged has a compact design and USB-C charging port so you can charge the styler directly to the power, car or even laptop.
The new ghd cordless hair straightener will become an essential from now on in your bag, it is accompanied by a practical heat-resistant toiletry bag and thanks to its flight friendly technology you can carry it in your hand luggage.
*To register your GHD, click here: www.ghdhair.com/es/help/product-registration
**2 YEAR WARRANTY, For Any Problem With Your GHD, ENTER THE WEB www.ghdserviciotecnico.com
***AUTHORIZED   SELLER GHD (Enter: Coserty.com): www.ghdhair.com/es/website

Cordless straightener for portable use
Your new handbag hair styling hero, top up your style anywhere and anytime. ghd Unplugged provides up to 20 minutes of continuous styling**, delivering consistent 185ºC heat at guaranteed ghd performance.
Hybrid co-lithium technology
Containing an advanced lithium-ion battery to deliver powerful ghd performance on the move.

Dual-zone technology
Featuring dual-zone technology powered by bespoke ceramic heaters to guarantee a consistent optimum styling temperature of 185ºC for healthy-looking results.

High-gloss plates
Fine ceramic coating for smooth, snag-free styling and sleek results with 65% more shine*.

Smart battery level indicator
Keep track of your charge with the battery life indicator, each light representing typically 20% of charge. As Unplugged heats up it consumes energy so run time can vary in between each styling session. Continuous styling maximises run time.

Sleek, ergonomic design
Designed for portable use and verstatile styling, create straight looks, bouncy curls and textured waves with ghd unplugged.

USB-C charging
Charge in just two hours from your laptop, your car or any USB-C socket.***

Flight friendly
Approved for safe travelling in cabin and hold luggage so you can take your style anywhere in the world.†

Peace of mind
Automatically switches off after 3 minutes of inactivity to preserve/optimise battery life.

Choose the ideal hair straightener according to your needs from the entire range of ghd professional hair straighteners.
Whether you are looking to create waves, curls or polished smooths, with our stylers you will be able to wear sophisticated looks effortlessly and with a professional finish.
GHD PERFORMANCE WITH NO STRINGS ATTACHED
Powerful and portable featuring hybrid co-lithium technology and bespoke ceramic heaters to deliver sleek, smooth results with no extreme heat for flawless styling on the go.
GHD PERFORMANCE WITH NO STRINGS ATTACHED
Powerful and portable featuring hybrid co-lithium technology and bespoke ceramic heaters to deliver sleek, smooth results with no extreme heat for flawless styling on the go.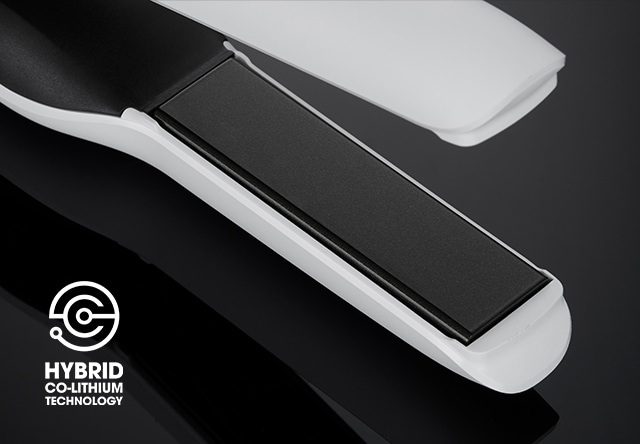 VERSATILE STYLING WHEREVER YOU ARE
Style your favourite look of curls, waves or a sleek finish quickly and easily with unplugged's sleek design and high gloss ceramic plates for snag-free styling.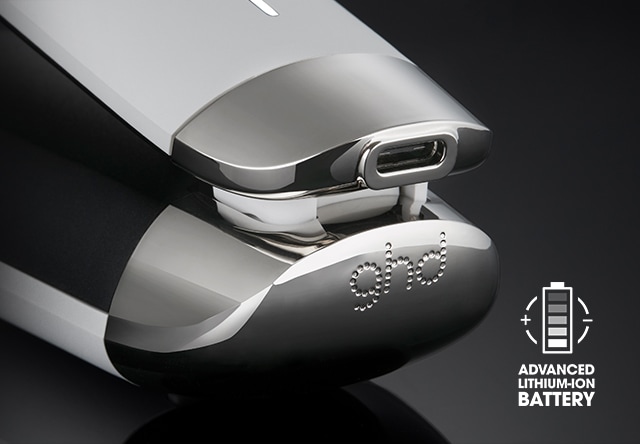 OUR 1ST ON THE GO CORDLESS HAIR STRAIGHTENER
The guaranteed performance of a regular ghd tool with no strings attached for a good hair day anytime and anywhere.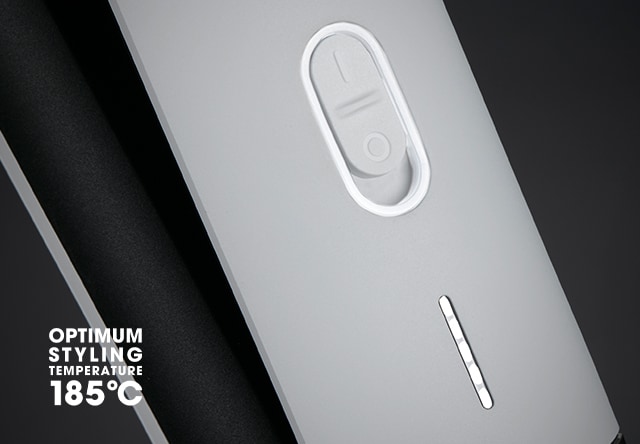 POWERFUL GHD PERFORMANCE ON THE MOVE
Safe charging from plugs, cars or laptops and with a smart battery level indicator so you can keep track of battery life while on the move.