Kérastase - Mascarilla Extentioniste Resistance 200 ml
In Stock
Tax included
Delivery: 1 to 3 weeks
The mask Extentioniste repairs intensely the hair and keeps the cuticle soft, smooth and hydrated.
Benefits
Masque Extensioniste of Kérastase is an intense treatment enhancer of the resistance to get an ideal length.
Provides incredible power of consistency and endurance, even in the tips sharper.
Main Ingredients
Creatine, R : Reinforce the internal structure of the fiber, provides elasticity, softness and beauty.
Maleic acid: Penetrates into the fiber by protecting the joints of the internal structure of the fiber.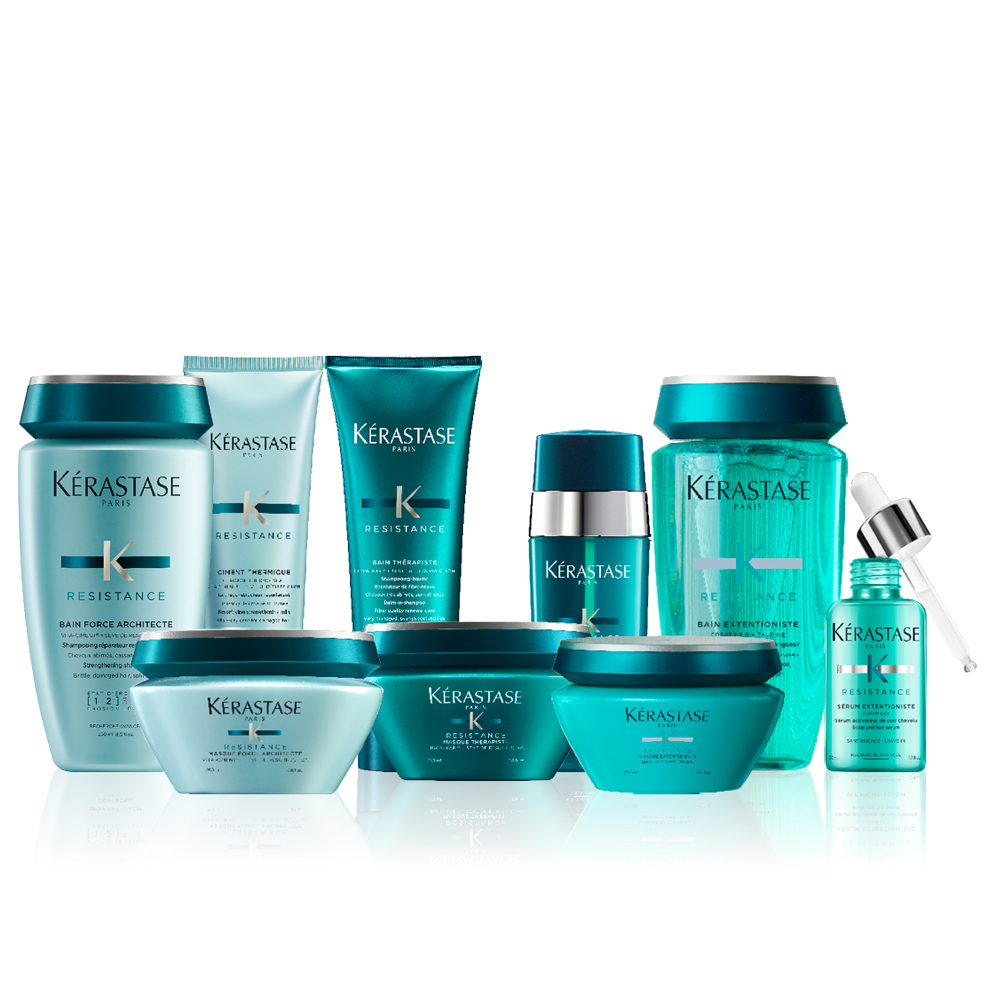 Give your hair a second life!
Extentioniste manages to reinforce the hairline, enhancing the strength of the fiber from the root. Protects the scalp from oxidation by free radicals. After 3 months, it reaches 4 cm of growth.
Force Architecte has been designed for damaged hair (erosion level 1-2).
Thérapiste is made for damaged hair (erosion level 3-4).
Kérastase, Advanced Research At L'oréal. Founded in 1964, is today a leader in the hair care professional and luxury. Kérastase is sold exclusively in beauty salons, high-end (and with the new technological age, also in the online stores of these salons).
Discipline - Therapiste - Architecte - Soleil - Nutritious - Master - Dermo-Calm - Elixir finalization.....
Apply to washed hair, removing excess moisture.
Use the equivalent of 1 or 2 tablespoons of mask depending on the amount of hair.
Distribute wick by wick with a brush, massage each wick.
Leave to act for 10 minutes. (Recommended to provide moist heat).
Emulsify and rinse.